HOME » ABOUT US
About Us

San's Tours & Car Rentals STB Licence 01296
SAN's was founded in 1972. We are one of the main players in Singapore's transportation industry. We aim to provide the best service at the most competitive rates. With a fleet of more than 600 cars comprising sedans, stationwagons, MPVs and SUVs for self drive and deluxe coaches, minibuses and vans for charters. SAN's is proud to be the transportation provider for many government bodies and numerous multinational corporations. We have also serviced many conventions.  San's Tours & Car Rentals (www.sanstours.com) is a licensed travel agent and an accredited member of National Association of Travel Agents Singapore.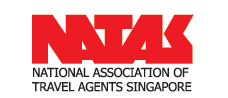 Associated Company
Our Associated Company City Tours (www.citytours.sg) STB Licence 01451, also a licensed travel agent, operates Captain Explorer Amphibious Boats and FunVee Open Top Double Decker Bus Tours.
Associated Website
We are pleased to be associated with citytours.asia, which is managed by a group of seasoned product professionals and aims to showcase many interesting regional products.